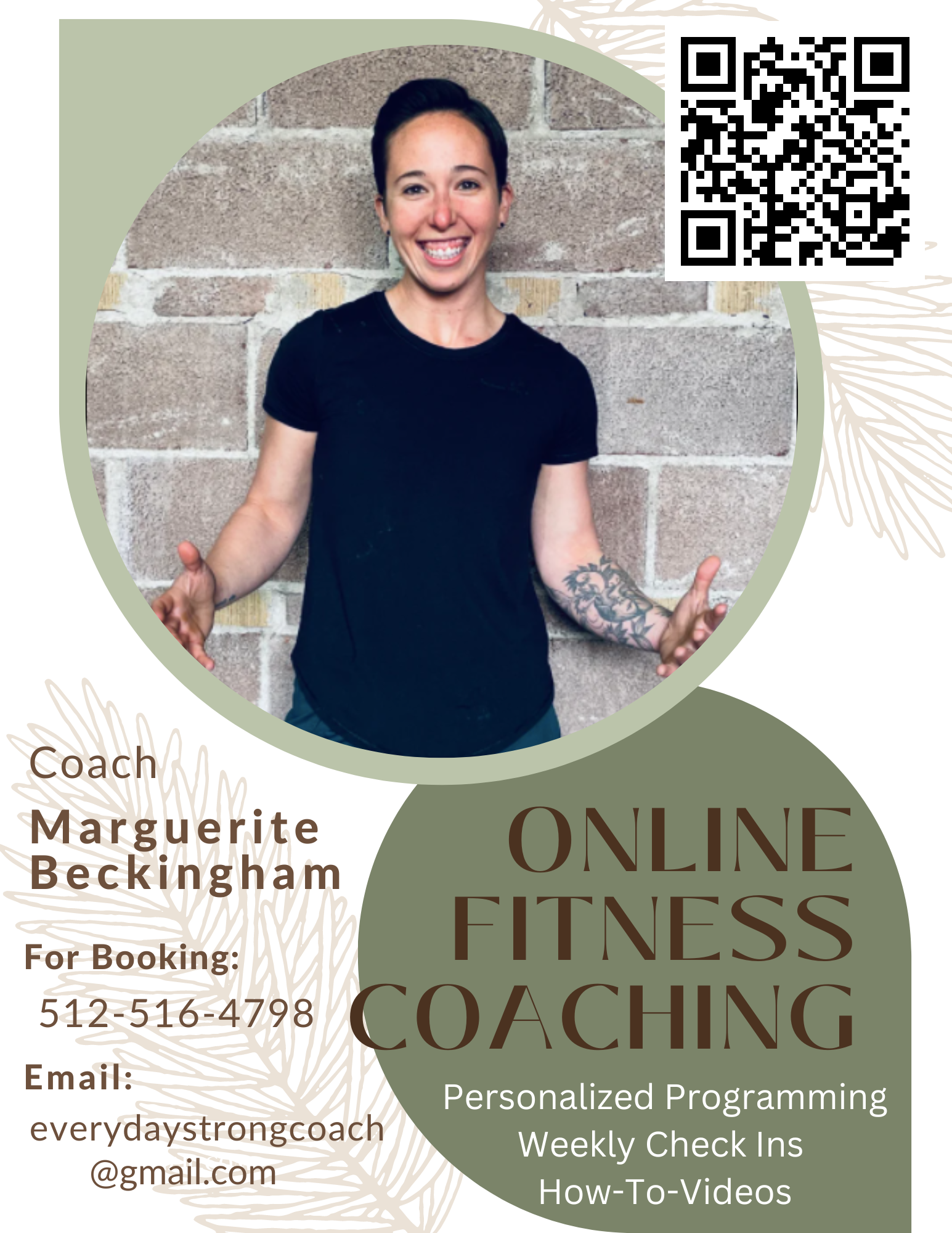 Zvia is proud to offer personal training for those looking to take their health and wellness to the next level. We have carefully selected the most experienced partner who can offer both basic at-home workouts and advanced one-on-one training in a virtual, easy-access format.
About our Trainer
Marguerite Beckingham is a formally trained and educated fitness expert with an outstanding track record for results.
Physical fitness is so important to overall health and wellness, and getting to the gym with a busy schedule can be a challenge, so we have added a resource to help you reach your workout goals, whether at home or at the gym.
Having a training accountability partner will not only accelerate your weight loss but also create the greatest opportunity for weight management.
No more excuses regarding the gym anymore; with Marguerite, the workouts can now come to you.
FREE INCLUDED WITH YOUR ZVIA WEIGHT LOSS PACKAGE:
one free 15 consultation with Marguerite
one fat-burning workout recommendation from existing routines
Upgraded Personal Training Package (Charged Separately)
90-day program
Weekly virtual one-on-one consultation
30 minute custom workout routines (two or three variations)
Important Note:
Personalized packages are billed directly to Marguerite at the basic upgrade rate of $125 per week with a 90-day commitment, which can be billed bimonthly or monthly.
Also, please note that while we provide personal training resources, Marguerite's business is a separate entity, and any engagement with Every Day Strong and Marguerite is solely a transaction with her and does not include Zvia MedSpa. Zvia MedSpa is not responsible for specific promises, outcomes, injuries, or financial transactions between anyone and Every Day Strong and Marguerite.
Sign up with Marguerite -
HERE
Contact email for Marguerite:
Marguerite Beckingham
USAW, BS Exercise Sports and Science, 200hr YTT
Everydaystrongcoach@gmail.com
EVERY DAY STRONG
YOUTUBE